If you have an interest in serving on our Board of Directors, please contact info@rmarts.org for more information.
Ann Afton
RMAA Co-Chair (2015-Current)
Human Resource Committee
Ann was the Director of Programs at Families First, a non-profit specializing in child abuse prevention and treatment and has a background in conflict resolution. She sings with the Denver Women's Chorus.
Save
Sally Taylor
RMAA Co-Chair (2017-Current)
Marketing and Fund Development
Sally Taylor Insurance Company
staylor@rmarts.org
Sally Taylor owns and operates Sally Taylor Insurance Group in the Denver metro area. She's been in the insurance industry for the last 25 years.
Lynn Montano
President, Denver Women's Chorus (2020-Current)
president@denverwomenschorus.org
Lynn retired from public education as a school administrator, business teacher, and coach. In 2010, she found a new passion playing golf and became an LPGA teaching professional. Lynn is grateful to be a part of this organization, and she enjoys singing with the chorus. Looking forward, Lynn is excited to give back by serving on the Board and supporting the Women's Chorus as their President.
Michael Backman
President, Denver Gay Men's Chorus (2019-Current)
Michael is an IT/Trainer at Centura Health and holds a degree in TV/Radio Production. He has been singing with GALA choruses since 2006 (OutLoud in Colorado Springs 2006-2015 and DGMC 2015-current). Michael has been on both chorus councils for over seven years combined, as well as president for multiple years in Colorado Springs and in Denver.
Wade Frisbie
Treasurer (2017-Current)
Fund Development Committee
Frisbie Financial
wfrisbie@rmarts.org
Wade has been a Financial Advisor in Denver and for the GLBTQ community for 10 years and owns his own advisory company called Frisbie Financial. Wade loves giving back to the community and making it strong. Wade and his husband, Ben, just celebrated their second anniversary
Rev. Chris Gilmore
Board Member (2017-Current)
Faith Outreach
Sixth Avenue United Church of Christ
cgilmore@rmarts.org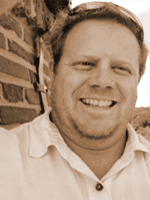 Rev. Christopher Gilmore serves as the Lead Pastor at Sixth Avenue UCC church in Denver. He grew up in Colorado and before returning home has served churches in Winnetka, IL and Santa Cruz, CA.
Jamie Henderson
Board Member (2017-Current)
Fund Development Chair
Private Attorney
Jjhenderson@rmarts.org
Jamie Henderson is a Stanford Law-educated attorney who has represented the Denver LGBT community for 29 years. He sang baritone with DGMC from 1991-1995.  He is a founding member of the Colorado LGBT Bar Association and is active in SQUID Swim Team and St. Barnabas Episcopal Church.
Michael Rodel
Board Member (2016-Current)
Human Resource Committee
Retired – Kaiser Permanente
mrodel@rmarts.org
A Colorado transplant from Minnesota, Mike retired from Kaiser Permanente in 2016 after a 42- year career in clinical audiology. He has been a member of DGMC for 14 years and serves as RMAA's grant writer. On most sunny days, you're likely to find Mike hiking or biking in our beautiful Colorado mountains.
Heidi Shriver
Board Member (2019-Current)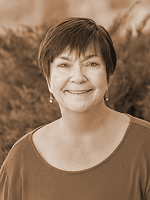 Heidi Shriver recently retired after a 30-year career as a public educator. Heidi continues to enjoy working with kids of all ages, particularly fostering their talents in the arts. She was happy to join the RMAA Board because she has long-admired the wonderful music and community created by the Denver Gay Men's Chorus and the Denver Women's Chorus.
Mary Viviano
Board Member (2019-Current)
Events
Mary is a retired attorney that practiced law for the oil and gas industry as well as private practice. She loves the arts, especially dance, theater and music.